News
Dear customers,
From 29th July to 9th August our employees will have a well-deserved vacation. The last expedition day will be on Friday, July 26th, and we will return to work on Monday, August 12th.
We wish you a beautiful summer!
---
The articles on this page: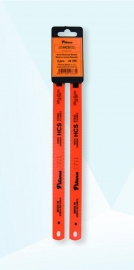 There are five different standard packing options of hand hacksaw blades:
Read more
---

We offer for our customers the possibility of OEM marking of our products.
Read more
---